Top 10 Tips On How To Make Money Without A Degree
If you're looking for tips on how to make money without a degree, then you're in the right place.
While it can be a challenge to land traditional high-paying jobs without a four-year degree, different ways to earn a decent living now exist even if you didn't finish college.
So whether you're a student in the United States looking for ways to generate an income to pay your student loans or someone from somewhere in the world who simply wants to take a non-traditional career path, we got you covered.
Below are 10 of the most profitable ways (no paid surveys and GPT sites on this list) you can make money today using your skills and passion, even without a college degree. 
Let's take a closer look at your options.
Related: More methods to Make Money for Students
1. Offer handy services and complete odd jobs
One of the best and easiest ways to make money without a college degree is to offer handy services to other people.
You'd be surprised to know how many people are willing to pay a good amount of money if you can help them with some chores and tasks.
Below are some of the handy services you can provide:
Take care of pets
Whether it's walking dogs or watching other people's animals, you can make money without a degree by caring for other people's fur babies when they are at work, on vacation, or at school.
You can advertise your services via word of mouth with friends and family around town, or you could sign up for a pet sitting service like Rover, Fetch, and Pet Sitters International.
Help people clean their home, yard, and pool
Many people would pay you money if you could help them with typical household chores.
This includes mowing the lawn, raking leaves, clearing snow, pulling weeds off their garden, and cleaning their pool.
Your potential clients include your neighbors, friends, and even relatives.
You can also post on handyman and local freelance sites like TaskRabbit and Amazon Mechanical Turk to offer your services.
House Sitting
House sitting is another easy way to earn money even without a college degree. 
After all, how difficult can it be to watch and keep an eye on other people's houses while they are on vacation?
Your tasks might include:
Watering the plants.
Turning on the lights at night.
Making sure their property is safe while they are away.
If you are trustworthy, some people might even let you stay in their house during the entirety of the time they're away, and you get paid!
Babysitting and nannying
Watching other people's kids can be a fulfilling and profitable job if you enjoy spending time with children. 
And yes, you can do so without a college degree.
You can start this gig by talking to your family, friends, and neighbors to let them know you are offering to babysit and nanny.
Besides word of mouth, you can also use your social media accounts like Facebook and Twitter to advertise your services.
2. Rent some of your properties
Renting stuff to other people is another excellent way to make money, even if you don't have a college degree.
In fact, it is included in our list of the best ways to make money at 18 without a job!
There are plenty of things you can rent to other people to make money, and there are also all kinds of companies you can partner with to rent out your properties.
Here are some ideas to get you started:
Rent your extra personal belongings
You can make money online without a college degree by visiting online marketplaces like Decluttr,  Recycler, Oodle, LetGo, Craigslist, Loanables, Style Lend, and Fat Llama where you can rent your personal belongings to other people.
You can rent books, clothes, dresses, shoes, a camera, a bike, power tools, musical instruments, sporting gear, and a whole lot of things.
Rent your house/room
We're sure you are familiar with Airbnb, Tripping, HomeToGo, and Vrbo.
If not, these are vacation rental sites where you can list your spare room or house and rent them out to travelers and tourists.
Just visit these sites, register as a host, and wait to get paid!
Make money without a degree by renting your car
If you have a car and you're not using it as much, list it for rent on car rental companies such as Alamo, Turo, Enterprise Rent-A-Car, and National Car Rentals to make some money.
3. Try Affiliate Marketing
Are you someone looking to build a sustainable source of income? Something that will generate a continuous flow of money even as you sleep?
Consider starting an affiliate marketing business.
In affiliate marketing, you can earn commissions by promoting other people's products and services on your blog, social media account, app, or YouTube channel.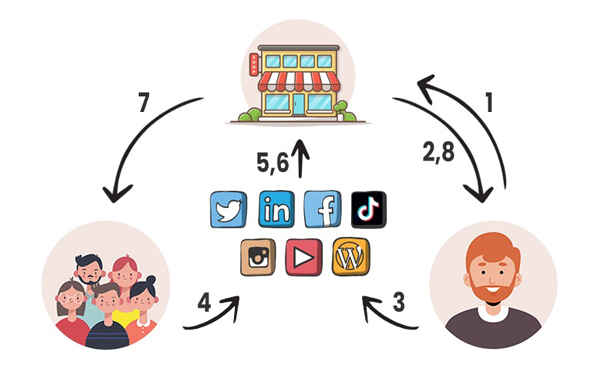 The key word is "promote" and not "sell" because when you become an affiliate marketer, you don't have to do any hard selling.
You also don't have to process shipping or manage inventory and don't even need an upfront cash investment.
Sounds fantastic, right? It's because it truly is.
In fact, affiliate marketing ranks number 1 in terms of income potential in our guide to the highest-paying side hustles today.
So, if you are serious about finding the best ways to make money without a degree, learn more about affiliate marketing.
This could be the break you are waiting for!
4. Sell photos online
If you have a passion for photography, selling photos online is one of the best ways to make money without a college degree.
You can sell almost all kinds of high-quality photos; you can even sell selfies online!
And don't worry because many people are looking to buy high-quality photos for digital marketing and advertisement, from large companies and small businesses to independent bloggers.
Some of the best places to sell photos online include Agora Images, Scoopshoot, Fiverr, iStockphoto, Shutterstock, and Alamy.
5. Start a blog
Starting a blog has become a popular trend for people who want to make money online.
From professionals, single moms, students, and even college dropouts, blogging can be a great way to generate a steady flow of income.
But you might be thinking:
"Is starting a blog hard?" Or "Is starting a blog expensive?"
The good news is that starting a blog nowadays couldn't be easier. You also don't need a lot of money to do it.
And the best part? You can make money as a blogger even as a beginner without a college degree!
Some of the best ways to monetize a blog include:
Promoting affiliate products
Joining advertisement networks
Selling your own products (e.g., you can sell photos in your blog)
Sell online courses
Publishing sponsored posts
But what inspired many successful people to create a blog and write blog posts is the freedom to start a blog based on your expertise, hobbies, and passion.
So unlike getting a job that you hate, sitting in a cubicle from 9-5 thinking, what could it have been if you followed your passion, you can actually do something you love.
If this income opportunity interests you, read our beginner's guide on how to start your own blog.
6. Drive for Uber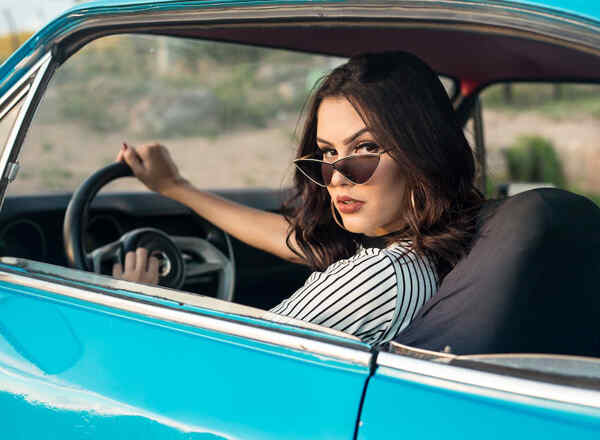 Do you have a car and a clean driving record? Then you can start making money without a college degree by becoming an Uber driver.
Uber is a ride-sharing app that offers a flexible and easy earning opportunity for people who are comfortable chauffeuring strangers using their own car.
Basically, you get paid by giving people rides around your city or municipality.
Besides Uber, you can also use other ride-sharing services like Lyft to make money.
7. Start a YouTube channel
Another excellent idea on how to make money without a degree is by starting a YouTube channel.
Just upload a video and get paid!
However, making money with YouTube isn't as easy as it sounds.
You will need to do proper research on how to create contents and videos that will go viral.
Some of the most in-demand videos on YouTube (with millions and millions of views) are tutorials, DIY crafts, cooking, health, exercise and workouts, and product reviews.
How do YouTubers make money?
There are many ways to make money with a YouTube channel.
Below are there of the most popular ways YouTubers get paid:
Google AdSense – Google AdSense lets YouTubers place ads on your videos and make money through views on video and clicks on the ads
Affiliate Marketing – Promoting affiliate products is one of the best ways to make money with a YouTube channel. You can promote any products that are related to your channel. For example, if your YouTube channel is about makeup tutorials, you can promote your recommended makeup kit and cosmetics.
Sponsorships – As your YouTube channel grows and you gain more subscribers, there might be companies and businesses that will ask you to create videos about their products in exchange for fees.
How to make a YouTube Channel?
Go to YouTube and create an account. 
Then, sign into YouTube and click the "Create a channel."
Follow the instructions, and you can start uploading videos to make money online when you're done.
8. Work as an ESL teacher
Do you have a passion for teaching? Are you fluent in the English language and possess superb communication skills?
There are plenty of legit companies that hire people as online English teachers, even if they don't have a college degree.
Another good thing about teaching English online is that there are no strict requirements.
Besides not requiring a college degree, many companies will let you set your own hourly rates and give you total control of your schedule.
This means you can teach whenever you want, as much (or as little) as you want.
However, you must have a working computer/laptop, a stable Internet connection, noise-canceling headphones, and a high definition webcam to get started. 
Once you have the essential tools to teach English online, you can visit different ESL learning platforms and apply to become a teacher.
And to make it a whole lot easier for you, we have a list of the 10 best sites to get paid teaching English online.
9. Find a side hustle based on your skills
Even without a bachelor's degree, you probably have a unique talent or valuable technical skills that you can use to make money.
Maybe you are an artist, a great conversationalist, or have superb programming and graphic editing skills. You can use these skills and talent to make money by finding a related side hustle or freelance job.
For starters, if you are an artist by heart, you can find an online drawing job or get paid to write stories.
For more reference, some of the most high-demand talents today include freelance writer, web developers, graphic designers, video editors, translators, social media managers, software developers, virtual assistants, remote real estate agents, Search Engine Optimization, and more.
Check out the top 20 highest-paying side hustles today to get started.
10. Start your own online business
And the final tip on making money without a bachelor's degree is well-suited for people who want to be their own boss instead of working for someone else. 
That's right!
If you are an entrepreneur at heart, one of the best ways to make money without a college degree is by becoming a business owner.
And while it may sound daunting, you can start building a successful online business today with little money and even as a complete beginner.
Click here to learn how to jumpstart your online business from scratch.
The Bottom Line
Getting a high school diploma and having a higher education can lead to many high-paying jobs. However, having a college degree and a formal education isn't the only way to earn good money. 
As we just shared with you in this article, there are plenty of other ways how to make money without a degree. 
Utilizing your valuable skills and passion makes it possible to have a steady income source.
What's important is knowing how to work hard, be patient, and push on even when trials arise.
You must also be open-minded and eager to discover new things and learn new skills that might help you achieve your goal of financial independence.