41 Best Side Business Ideas for Students with Entrepreneurial Mindset
Student life can be a hectic and pricey experience. With the ever-changing environment of how we work and learn, having side businesses or becoming small business owners has become more critical than ever.
The benefits of having a side business go beyond just financial security; it also provides an opportunity to sharpen your skills and gain experience in your chosen field.
Starting a business while in college is not as difficult as you might think. You can start with something simple like selling used textbooks or offering tutoring services to other students who need help with their coursework.
You need to find something that doesn't interfere with your studies and set boundaries to avoid burnout.
Successful college businesses have one thing in common: a passion for solving problems. It's essential to identify what issue you want to solve, either in your own life or for others, and ensure that it aligns with your interests, skills, and expertise.
Apart from the traditional side businesses like selling goods or offering services, there are also options such as starting an online music business, online dance classes, or a side business in pet-sitting, which provide opportunities for continued learning outside the classroom while earning income on the side.
We did not include side businesses like Resume writing or logo design because AIs can probably do a better job than you in these aspects. As a result, you may have a hard time looking for clients.
Whether you are a high school student, a college student, or a university student, we have some of the best side business ideas for students that align with you.
So, in this article, we will share all the side business ideas for students who wish to start one.
1. Tutoring
Difficulty: Medium
Initial Cost Outlay: Low
Monetary Risk: Low
Many tutoring platforms, like Chegg, Wiingy, Embibe, and Doubtnut recruit students onto their education platforms. Candidates are assigned question-and-answer tasks whereby the student must resolve the academic doubts of other users.
If you are in university, websites like Superprof and Varsity Tutors offer excellent business opportunities for students.
By creating a profile on these platforms, students can request help clearing doubts or even complete assignments from home – at which time these sites pay the solvers in dollars!
This work-from-home opportunity may even become a side business when you get virtual clients independent from those platforms. Thus, a great side business for college students.
2. Micro Greens Business
Difficulty: Medium
Initial Cost Outlay: Medium
Monetary Risk: Medium
Starting a business to grow and sell microgreens to local restaurants, grocery stores, and individuals could be a good side business for students.
Microgreens are tiny plants harvested at their seedling stage that can be used as a nutritious and flavorful ingredient in salads, smoothies, and other dishes.
It requires investing in growing equipment like trays, lights, and soil. You also need to research and source the correct seeds and nutrients for the microgreens you plan to succeed in.
Once everything is set up, you can begin cultivating and harvesting microgreens while selling them to your target market.
One of the advantages of starting a microgreens business is its small scale: you can do it from home or your balcony. Starting small and growing as demand increases is possible; plus, due to their quick growth cycle, you could generate multiple harvests per month, potentially turning it into an incredibly profitable side hustle.
3. Upcycling Business
Difficulty: Medium
Initial Cost Outlay: Low
Monetary Risk: Low
If you're passionate about sustainability and reducing waste, starting an upcycling business could be a rewarding side business for students.
When starting the business, key things to consider are selecting your target market, sourcing materials, product design, and marketing the items created.
This side business has the potential to blossom into a full-fledged brand and business, so it could be an excellent post-graduation project. It can potentially turn into a full-time job you created for yourself.
Some general ideas are upcycling furniture, clothing, home decor, or repurposing materials like wood, glass, or metal.
Start by exploring thrift stores, garage sales, and online marketplaces for items you can transform into something brand new and exciting.
4. Bicycle Repair or Customization Service
Difficulty: Difficult
Initial Cost Outlay: Medium
Monetary Risk: Medium
Starting a bicycle repair or customization service while still in school is a great way for students to earn extra money and gain valuable entrepreneurial experience.
Consider starting small by repairing bikes for fellow students in your dorm or at your school. You can also offer your services to friends and family members. This will allow you to gain experience and build a customer base.
If you are a cyclist, you may already have the necessary tools to fine-tune your bicycle. Otherwise, consider buying the tools and supplies from your local bike shop, online, or second-hand stores.
Social platforms like TikTok or Instagram reels could bring some interested clients as you showcase your unique custom design bikes.
Your side business could easily blow up if your custom designs catch the eye of the cycling communities.
5. Start a Sustainable Fashion Brand
Difficulty: Medium
Initial Cost Outlay: Medium
Monetary Risk: Medium
Launching a sustainable fashion brand offers students the unique chance to make extra money while making an impact on the environment.
Eco-friendly clothing production helps minimize waste production and has a beneficial effect on society. Consumer demand for this type of merchandise is increasing, making it a lucrative industry to get into.
Starting a sustainable fashion brand presents its challenges. One major hurdle lies in finding environmentally friendly materials for clothing designs that are both affordable and sustainable. Furthermore, the production process must be carefully considered to minimize waste production and guarantee ethically made clothing.
However, this problem can be remedied by identifying eco-friendly clothing suppliers who share your commitment to sustainable practices.
Students passionate about sustainability and fashion will find this a fulfilling venture. With thoughtful planning, hard work, and dedication, you can turn this venture into a successful business that generates income and positively affects the environment and society.
6. Composting services
Difficulty: Difficult
Initial Cost Outlay: High
Monetary Risk: High
Composting is the process of converting organic waste, such as food scraps and yard debris, into rich soil that can be used for gardening and farming.
However, starting a composting services business comes with its set of challenges. One major hurdle is finding space to compost organic waste.
Depending on how big the operation is, you may need to rent or purchase an area for composting purposes.
You also have to research local regulations regarding composting practices and educate potential customers on its benefits, and how to properly separate organic material from other waste can prove challenging.
Despite these obstacles, starting a composting services business can be an exciting and profitable venture for you if you are passionate about sustainability and the environment.
7. Social Media Influencer
Difficulty: Medium
Initial Cost Outlay: Low
Monetary Risk: Low
Create your social media accounts and leverage them as an influencer by partnering with brands or creating sponsored content. You don't have to specialize in one niche like beauty or fitness – simply find what resonates with your audience!
8. Content Writing
Difficulty: Medium
Initial Cost Outlay: Low
Monetary Risk: Low
The demand for quality content for businesses is ever-increasing. Businesses require fresh content to promote products, create brochures and grow their customer base.
As a student, you know that there are so many AI writing tools out there that can churn good-quality content. You can easily scale the content writing business if you have developed an efficient content creation process incorporating AI tools.
All you will need is to teach your process to someone else to instruct the AI writers and checkers on what to do. Your primary task thereafter is to find quality clients who value your expertise.
9. Pet Sitting/Dog Walking
Difficulty: Easy
Initial Cost Outlay: Low
Monetary Risk: Low
Pet sitting services have become a highly profitable venture in recent years, as many pet-owning residents seek someone to look after their furry friends while they're away at work.
Some even hire pet sitters just so they can take them for walks or playtime with them. No special training or qualifications are necessary – anyone who enjoys spending time with animals, keeps hygiene standards up, and genuinely cares about pets can do this job successfully.
You can promote your services using pamphlets, social media, and word-of-mouth referrals. Without needing to invest a substantial amount of money into it, you could potentially make good money as people pay hourly for pet-sitting services.
Maybe as your client base grows, you can consider hiring someone else to perform the tasks for you, and may expand to other regions?
10. Lawn Care Services
Difficulty: Easy
Initial Cost Outlay: Medium
Monetary Risk: Medium
Lawn care services can be a good idea for a small business venture.
It is especially suitable for students who enjoy working outdoors and possess some landscaping knowledge.
With the necessary equipment and some marketing savvy, you can turn your passion for lawn care into a profitable business opportunity. Here are some key points to consider if you're thinking of starting your lawn care service:
Equipment: To launch your lawn care business, you'll need some basic tools like a lawnmower, weed whacker, leaf blower, and other items. You can either invest in these items outright or rent them, depending on your budget and requirements.
Services: As a lawn care provider, you can offer various services like mowing, trimming, fertilizing, aerating, and weed control to attract customers.
Pricing: Calculating the price for lawn care services can be tricky, as you must take into account factors like the size of the lawn, the level of maintenance needed, and local competition. You can have three pricing options: per hour, per visit, or per project, depending on which is most beneficial for you.
Marketing: You'll need to market your services effectively to draw in customers. This could involve creating flyers, business cards, and social media pages and relying on word-of-mouth referrals from satisfied clients.
Safety: Lawn care equipment can be dangerous, so prioritizing safety is essential when providing these services. Ensure you wear appropriate protective gear, follow all safety instructions, and keep your equipment well-maintained to prevent accidents.
11. Event Promoter
Difficulty: Medium
Initial Cost Outlay: Low
Monetary Risk: Low
Are you the leader of your group in virtually all social events at college? If so, why not market your skills as an event promoter and take advantage of this growing demand for professional event managers, whether big or small? The need for professionals who can effectively manage events of all sizes continues to grow.
Event promoter is an ideal small business venture for students requiring minimal capital investment. Success in this enterprise will be assured if you possess excellent negotiation abilities, the necessary contacts, and effective marketing techniques.
As your client base grows, consider hiring a couple of your friends to manage the events for you and maybe offer to pay them on a commission basis?
12. Jewellery Business
Difficulty: Medium
Initial Cost Outlay: Medium
Monetary Risk: Medium
Jewellery-making is an ideal startup business for college students. You don't need to be certified or invest in expensive tools to pursue this profession – simply hone your creativity skills by watching online tutorials and developing connections in the industry.
Start your business with simple designs that are wearable and fashionable, made without using precious metals like gold and silver. Promote it from within your campus and eventually expand onto an e-commerce platform.
Just beware of materials that cause skin allergies.
13. App Reselling
Difficulty: Medium
Initial Cost Outlay: High
Monetary Risk: High
App reselling involves purchasing pre-existing apps from developers or app creators and reselling them on platforms like Flippa or Apptopia.
As an app reseller, you act as a middleman between the original developer and potential buyers, earning profit by selling the app at a higher price than what was paid when you originally acquired it.
To succeed at app reselling, you need a good understanding of the app market and an eye for high potential. Search for developers willing to sell their apps, negotiate a price with them, and purchase the application. Once acquired, make any necessary updates or corrections before listing on platforms like Flippa or Apptopia for sale.
Reselling apps offer the advantage of being hands-off; once you purchase an app, there's no need to create or market it yourself since you are working with an existing product. Furthermore, if you can identify and purchase applications with high resale values, each sale could generate substantial profits for you.
However, it's essential to remember that app reselling requires a significant initial investment. You need sufficient capital to purchase the apps, and there's always the risk that they won't sell for what you expect.
Furthermore, conduct due diligence when purchasing apps to guarantee they have no legal issues or technical problems that could reduce their resale value.
14. Graphic Design
Difficulty: Medium
Initial Cost Outlay: Low
Monetary Risk: Low
Offer graphic design services to businesses requiring branding and marketing materials assistance. This could be lucrative if you possess technical proficiency in design software such as Adobe Illustrator or Photoshop.
If you are a graphic design student, that's even better because all you need to do is to look for clients and hire your classmates as graphic designers to do the work for you. A win-win!
15. Personal Shopping
Difficulty: Easy
Initial Cost Outlay: Low
Monetary Risk: Low
The demand for Personal shopping services comes from people who lack the time or motivation to shop on their own.
If you live in uptown or know people who are well-to-do financially, this could totally turn into a lucrative side business. This side business is highly beneficial if you possess an eye for fashion and enjoy browsing stores.
16. App Development
Difficulty: Difficult
Initial Cost Outlay: High
Monetary Risk: High
Before you can begin mobile app development, you must do adequate market research to determine the demand for your app idea.
Then, decide which platform(s) you wish to develop for (iOS, Android, or both). You can hire a developer to assist with building the app if you have enough time and resources or learn to code yourself if not.
Once your app is completed, you can publish it on app stores and begin marketing it to potential users. You can utilize various strategies like social media advertising, influencer partnerships, and app store optimization (ASO) to promote your app and boost downloads.
One of the advantages of mobile app development is its potential to be highly scalable, with millions of users worldwide. Furthermore, since many apps are free-to-download but offer in-app purchases or subscriptions, mobile app development could become a recurring source of income once you have an established customer base.
However, it's essential to be aware that mobile app development can be a highly competitive market, with millions of apps competing for attention in app stores. To stand out in such an overcrowded space, your app idea must be unique and appealing with an effective marketing plan.
17. Virtual Bookkeeping
Difficulty: Medium
Initial Cost Outlay: Medium
Monetary Risk: Medium
Many bookkeeping tasks can already be automated, but some businesses do not know how to.
So, with your know-how, you can start a virtual bookkeeping company offering services to businesses that require assistance.
You probably only need to hire a couple of people for data entry, and most of the actual bookkeeping work is already automated, so all you need to do is to get more clients!
Of course, you must possess some accounting and financial management skills; otherwise, which business dares to trust you, right?
18. Virtual Transcription business
Difficulty: Easy
Initial Cost Outlay: Low
Monetary Risk: Low
The rise of AI tools speeds up the process of performing transcription tasks. Instead of visiting existing transcription companies to find jobs, you start a business offering the service.
Look for small businesses looking to go international, or better yet, find foreign students on your campus who need help translating.
19. Affiliate marketing
Difficulty: Easy
Initial Cost Outlay: Low
Monetary Risk: Low
Affiliate Marketing is probably one of the best business ideas for students as it has a low startup cost, low maintenance, and is easy to start.
You can partner with companies and promote their products to your audience on websites or social media platforms, and you'll earn a commission for every sale through your unique affiliate link.
One of the best perks of an affiliate marketer is its flexibility. You can always work on your affiliate business in your free time, and the efforts made are usually accumulative (it grows over time).
How much money you will make depends on how much time and effort you devote to the business.
Successful affiliate marketers usually start a blog, a YouTube Channel, create content on social media platforms, or pay for advertisements to get traffic or eyeballs on partnering companies' products.
Affiliate marketing can be a low-cost side business idea if you are blogging or YouTubing to generate traffic.
20. Sell Online Courses
Difficulty: Medium
Initial Cost Outlay: Low
Monetary Risk: Low
All the talks about starting an online business, yet selling your own online course is probably one of the most profitable.
Start by creating an online course on a topic you know something about and sell it on platforms like Udemy or Teachable. Platforms like Udemy help you sell your courses automatically, so their revenue-generating potential can grow without additional effort.
However, if you prefer to sell the online course on your own, you may need to spend money on advertising, but obviously, the income potential is much more than selling your courses on those platforms.
21. Start a Podcast
Difficulty: Medium
Initial Cost Outlay: Low
Monetary Risk: Low
Podcasts can cover a wide range of topics, from news and politics to pop culture and self-help.
One of the advantages of podcasting is its low cost – no need for physical inventory or shipping expenses since your content can be downloaded instantly. Furthermore, you can monetize your podcast episodes through affiliate marketing or find sponsors that align with your podcast genre.
You can also generate income by selling merchandise or providing exclusive content for your listeners. Building a loyal fanbase may even lead to opportunities like speaking engagements or book deals.
22. Start a YouTube Channel
Difficulty: Medium
Initial Cost Outlay: Low
Monetary Risk: Low
Starting a YouTube channel can be both enjoyable and profitable as a side business for students, but it requires having an effective niche and monetization plan in place to be successful.
Selecting an area in which you feel knowledgeable or passionate about will make creating content much simpler, as well as engaging with viewers.
The best way to find a profitable niche is by researching popular YouTube channels on topics that interest you and viewing their content. You may also use keyword research tools like Google Trends or YouTube Analytics to discover what topics are trending and in demand.
You can earn an income when you are eligible to join YouTube's Partner Programme, but there are other revenue potentials like:
Sponsorships and brand deals
Affiliate marketing
Selling merchandise
Selling your online course
Have loyal subscribers to support you through Patreon; and others.
It is essential to remember that monetizing your YouTube channel takes time and dedication; therefore, prioritize creating quality content and cultivating a loyal following before considering monetization strategies.
23. Start a Blog
Difficulty: Medium
Initial Cost Outlay: Low
Monetary Risk: Low
Starting a blog can work in tandem with a YouTube channel or be an independent endeavor.
It is a low-cost side business but a time-consuming one if you are new to blogging. The learning curve may be steep as there are many technical fuses due to the many requirements of search engines.
But it can easily be learned with the right blogging course.
Similar to a YouTube channel, the monetizing methods are versatile. It can easily become a highly profitable side business when your blog becomes popular and ranks for competitive search terms with purchasing intent.
Feel free to check out this guide to starting a profitable blog.
24. Print-On-Demand
Difficulty: Easy
Initial Cost Outlay: Low
Monetary Risk: Low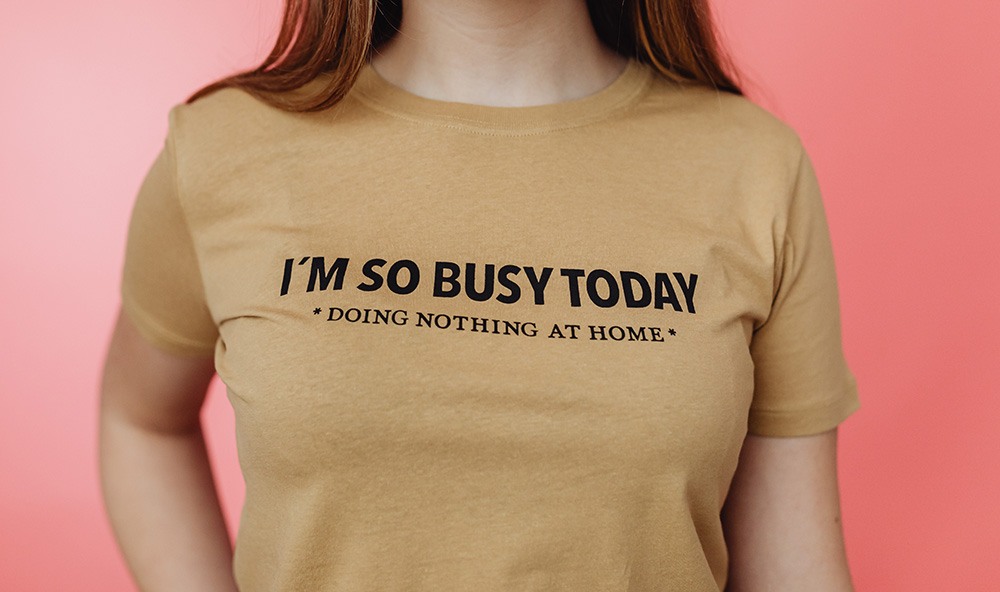 Print-on-demand (POD) is a business model that involves selling designs on items like t-shirts, phone cases, mugs, and more without keeping any inventory. When a customer places an order, the product is printed and shipped directly from the printing company to them.
To launch a print-on-demand business, you'll need to create designs that can be sold on various products. You can do this yourself using design software such as Adobe Illustrator or Canva, or hire a graphic designer to do it for you.
That's unless you are not already using AI tools like Midjourney or Adobe Firefly. Wink!
Once your designs are finalized, upload them onto platforms like Redbubble or Teespring for on-demand printing.
One of the advantages of print-on-demand is that you don't need to maintain inventory or worry about shipping products to customers. This makes it a hands-off business model which could generate passive income once your designs are uploaded and available for sale. Furthermore, since your designs can be sold across multiple products, you could potentially reach an expansive audience and boost sales significantly.
However, it's essential to note that competition in the POD market can be fierce, and it may be challenging to stand out among thousands of other designers on these platforms. To be successful in this business, you'll need an effective marketing plan and unique designs that appeal to your target audience.
25. Self-Publishing EBooks
Difficulty: Medium
Initial Cost Outlay: Medium
Monetary Risk: Medium
Ebook publishing is all about creating, formatting, and selling an electronic book (ebook) on platforms like Amazon Kindle Direct Publishing, Apple iBooks, or Barnes & Noble Nook Press. Ebooks can range in subject matter from fiction and memoirs to self-help and business books.
You'll need to write and format a manuscript for various ebook platforms to get your ebook publishing business off the ground. Hiring an editor to polish your text and a designer to create an eye-catching cover are great options; once your ebook is complete, upload it onto various platforms and begin marketing it to potential readers.
One of the advantages of ebook publishing is its low cost – you don't need to invest in physical inventory or worry about shipping expenses since ebooks can be downloaded instantly. Furthermore, once your ebook has been uploaded and is available for sale, you'll start earning passive income with minimal effort!
However, it's essential to be aware that competition in the ebook market can be fierce, and it may be challenging to stand out among thousands of other books available for sale. To succeed in this business, you'll need a strong marketing plan and unique content that resonates with your target audience.
26. From a Dropshipping Store to an Ecommerce Brand
Difficulty: Medium
Initial Cost Outlay: High
Monetary Risk: High
Dropshipping is a popular business model in which an entrepreneur partners with a supplier to sell their items online without owning any inventory.
However, some entrepreneurs opt to transition from dropshipping stores to ecommerce brands by creating their own items or working with manufacturers who produce them.
To transition from a dropshipping store to an ecommerce brand, you'll need to identify a niche and research the market to see which products are in demand.
After developing your product idea, you can work with manufacturers or create your own items if you possess the necessary skillset and resources.
Once your products are ready, you can create a website or online store to sell them and utilize marketing strategies like social media advertising and email marketing to promote your brand and products.
Additionally, consider forming wholesale partnerships with other retailers to extend your reach and distribution.
One of the advantages of transitioning from a dropshipping store to an ecommerce brand is that it allows you to build a loyal customer base, which could translate into repeat sales and word-of-mouth marketing.
Furthermore, creating your own products allows for differentiation from other online retailers and may even increase profit margins.
However, it's essential to understand that transitioning from a dropshipping store to an ecommerce brand can be a massive task, necessitating time, resources, and investment. You need an effective business plan and marketing strategy in place in order to make the transition successful.
27. Web Design Business
Difficulty: Medium
Initial Cost Outlay: Low
Monetary Risk: Low
Provide web design services to companies that require assistance creating or updating their website. Once the initial design is complete, businesses can continue generating revenue through site maintenance and updates.
28. Food Truck Business
Difficulty: Medium
Initial Cost Outlay: High
Monetary Risk: High
Start your own food truck side business and park it in high-traffic areas to generate passive income through food sales. Remember to sell food that the crowd wants.
29. Tour Guide
Difficulty: Medium
Initial Cost Outlay: Low
Monetary Risk: Low
Create guided tours of your city or area of expertise for tourists and visitors. Once the tours are established, teach it to someone else and have them cover the work for you while your primary job turns to looking for new clients and opportunities.
30. Airbnb Host
Difficulty: Easy
Initial Cost Outlay: Low
Monetary Risk: Low
Rent out a spare room in your apartment or house through Airbnb. After the initial setup is complete, this could continue generating passive income through bookings.
31. Subscription Box Service
Difficulty: Medium
Initial Cost Outlay: High
Monetary Risk: High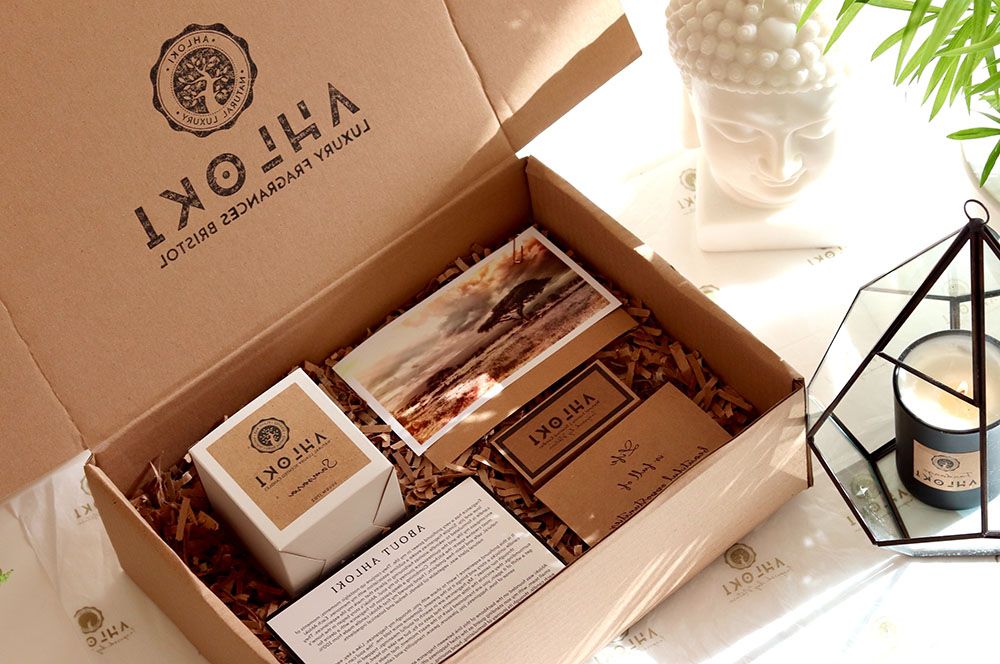 Subscription box services are a business model in which customers receive a monthly box of products related to an established theme or niche. These could include beauty items, children's books, science experiments, and snacks all carefully curated by the business owner.
Before starting a subscription box service, you must research your target market and pinpoint an ideal niche. Furthermore, source products from suppliers and negotiate deals to maximize profits on each box. Once everything is organized, create a website or landing page to showcase your subscription box and begin marketing it to potential customers.
Subscription box services offer the advantage of providing a recurring source of income as your customer base expands. Furthermore, since customers receive a carefully curated box with products, there's an element of surprise and anticipation which may encourage loyalty and word-of-mouth marketing from existing clients.
However, it's essential to remember that starting a subscription box service can be capital-intensive. You'll need to buy products in bulk and set up an efficient system for shipping them out and handling customer service inquiries. Furthermore, competition in the subscription box market is fierce; having an original and attractive product is essential for standing out from competitors.
32. Stock Market Investing
Difficulty: Difficult
Initial Cost Outlay: High
Monetary Risk: High
Invest in the stock market to generate passive income through dividends or capital gains. Beware of the risk of investing, and always do your homework instead of trusting the advice you get online.
33. Rental Services
Difficulty: Medium
Initial Cost Outlay: High
Monetary Risk: High
Starting a rental service can be an ideal side business opportunity for students, as it allows you to generate income by renting out items you own but don't use regularly.
Here are some items that you could potentially rent to others:
Bike Rental Service
Party Equipment
Photography Equipment
Car
Outdoor Gear
Video Game
While renting services may be a lucrative side business for students, there are some drawbacks to consider, such as upfront costs if you plan to buy the items needed to start, maintenance expenses due to wear and tear of equipment, liability risks in case of damages caused by your negligence and limited income potential due to fluctuating demand for certain items.
34. Trekking Tour Guide
Difficulty: Medium
Initial Cost Outlay: Low
Monetary Risk: Low
As a trekking tour guide, you will lead groups of people on hikes and outdoor adventures in picturesque natural areas. Your job involves ensuring the safety and well-being of your guests while providing information about local flora and fauna – ultimately helping them have an unforgettable experience.
However, one major hurdle for starting this side business is the physical demand of the job; to succeed as an effective trekking guide.
You must be physically fit and able to hike on rugged terrain for extended periods of time.
Furthermore, you must be ready to manage unexpected issues like changes in weather or injuries as they arise.
Despite these challenges, trekking tour guide work can be a rewarding and exciting way for students to make extra money.
By sharing your enthusiasm for nature and outdoor adventure with others, you can help people create lasting memories while earning an enjoyable income.
For a start, you may want to target trekking routes around popular campsites. Campers may want to engage an experienced trekker like yourself.
35. Custom Crafts Business
Difficulty: Medium
Initial Cost Outlay: Medium
Monetary Risk: Medium
Custom crafts encompass a wide range of handmade products such as home decor, clothing, knitted scarves and hats, custom-designed tote bags, leather wallets, and accessories.
With your business venture into custom crafts, you can create unique and personalized items that customers will treasure and adore.
One of the greatest advantages of starting a custom crafts business from home is that all you need is some space, some basic materials, and your imagination.
You could begin by selling your items on platforms like Etsy or creating your own website to showcase them.
Furthermore, custom crafts businesses tend to be flexible enough that you can work around school commitments or other obligations.
36. Home Organizing Business
Difficulty: Medium
Initial Cost Outlay: Low
Monetary Risk: Low
As a home organizer, you will collaborate with clients to create functional and organized living spaces that suit their individual needs and lifestyles.
This could involve decluttering clutter, sorting belongings, and designing custom storage solutions.
One of the major advantages of starting a home organizing business is its adaptability to your schedule. You can work with clients part-time and pick projects that fit your constraints.
However, the primary obstacles to starting this business are finding and managing clients with emotional attachments to their possessions.
However, with good organization skills, an ability to work well with others, and effective marketing techniques, you can build a prosperous home organizing business that helps people create more functional and enjoyable living spaces.
37. Flipping Websites
Difficulty: Medium
Initial Cost Outlay: High
Monetary Risk: High
Website flipping involves purchasing an existing website, improving it, and then, selling it for a profit. This can be an excellent opportunity to flex your web development, design, SEO, and online marketing skills in order to generate extra income.
One of the most significant advantages of starting a website flipping business is the potential for high profits. With the correct strategies and skills, you can purchase a website at an inexpensive price, make improvements that increase its worth, then sell it at a higher valuation. This can be an excellent way to generate substantial profits in a relatively short amount of time.
Website flipping offers another advantage, namely its flexibility. You can work on your own business at your pace and from any Internet-connected location – perfect for students who need to balance side projects with school work and other responsibilities.
Launching a website flipping business comes with its challenges. To be successful, you need the necessary expertise and the capacity to identify lucrative investment opportunities and dedicate enough effort and time into improving purchased websites.
Financial risks could arise in this side business venture.
38. Sell Class Notes
Difficulty: Easy
Initial Cost Outlay: Low
Monetary Risk: Low
Are you familiar with those students who struggle to take notes or regularly miss classes due to laziness? Well, those are your potential customers if you start a class note business.
Some people are gifted at taking lecture notes and being able to present information clearly and succinctly. If this applies to you, consider reselling your notes to other students; either individually per class or in packages of all related notes for one exam or semester.
Resources: Don't miss this popular book, in which Sonke Ahrens shares his unique technique for taking thoughtful notes that are easy to study and learn from.
39. Starting a Campus Newsletter
Difficulty: Medium
Initial Cost Outlay: Low
Monetary Risk: Low
If your campus does not yet have a newsletter, now is the time to start. Not only will you offer helpful resources for students and earn money through advertising and sponsorship opportunities, but the possibilities are endless!
Reporting on campus news and events allows you to form valuable connections with students, professors, and organizations. Doing this will enable you to foster mutually beneficial relationships that will serve both of you in the future.
Launching a campus newsletter presents several challenges. You must consistently create high-quality content, which takes time and requires significant effort. Furthermore, you need to market your newsletter effectively in order to cultivate an engaged readership base.
However, for students, this could be a rewarding side business opportunity.
40. Cleaning Services
Starting a cleaning services business is probably one of the best small business ideas for students.
There are various types of cleaning services tailored towards student needs; pool cleaning may be prevalent in areas with many students living in apartments or shared housing complexes, and dorm room cleaning services are in high demand during move-in and move-out periods at the beginning and end of each semester.
One of the advantages of starting a cleaning services business as a student is its low-cost entry point. Depending on what services are provided, essential equipment like cleaning supplies, vacuum cleaners, and pressure washers may only be necessary – making it accessible even to students who may not have much startup capital available.
Another advantage of starting a cleaning services business is the potential for repeat business and referrals. You can cultivate loyal customers who'll use your services regularly by providing high-quality services at competitive prices. Furthermore, satisfied clients may refer their friends and acquaintances to you, helping to expand your business over time.
Of course, starting a cleaning services business as a student can come with its share of challenges. You must manage your time efficiently and balance work with studies or other commitments.
41. Start a Virtual Assistant Business
As a start, you can work as a virtual assistant to gain valuable experience and new skills, but your goal as an entrepreneur is always to build systems so that others can replace you.
Virtual assistants can assist with email management, scheduling, social media management, research, and other administrative duties. As a student, you can utilize your research, writing, and organizational skills to provide high-quality VA services to clients.
As your client base grows, you can start training others to take on your workload, and at the end of everything, you may see yourself running a VA agency instead of just being a virtual assistant.
Establishing a VA business requires minimal expenses. You only need an internet-connected computer, some basic software like WordPerfect or Excel, and project management software.
Legal Considerations For Starting a Side Business as a Student
Depending on the type of business venture you wish to start, there may be permits, licenses, or other legal necessities that must be fulfilled.
A seller's permit or sales tax license may be necessary if you plan on selling physical products.
Furthermore, businesses involved in food preparation or handling hazardous materials such as chemicals or fluids should obtain additional certifications and training before providing customers with these goods/services.
Another thing you should consider is creating waivers for people who participate in certain activities related to your side business so they are aware of their responsibilities and potential hazards when engaging with your product/service.
A liability waiver may be necessary, particularly when such activities involve risky activities like bungee jumping or parasailing – similar to the previously discussed trekking guide idea.
To guarantee your side business runs legally and avoids any issues with authorities/emergency services, it must undergo regular compliance reviews from independent third-party experts if needed.
If you need professional advice, including potential steps for getting insurance coverage, remember that accidents happen no matter how careful we try to be.
Balance Academics and a Side Business: Time Management Tips
Prioritize tasks according to deadlines and set specific objectives. Create a daily to-do list using the A-B-C method for prioritizing each item to help you stay focused on what matters most.
Study groups or collaboration with other students to streamline studying can also make studying more efficient.
Establishing a regular schedule that allows for both academic goals and side-business pursuits can be immensely helpful in maintaining balance.
Studies have demonstrated that using a timer while working or studying, then taking brief breaks, can increase productivity and motivation.
Finding ways to efficiently utilize one's twenty-four-hour day is another effective way of gaining extra hours. This may involve spending less time scrolling through social media feeds or binge-watching Netflix shows.
Balancing academics with running a successful side business may seem daunting at first glance, but it doesn't have to be! With planning and dedication, this path can lead to success and personal growth.