Pinterest Affiliate Marketing: Practical Beginner's Guide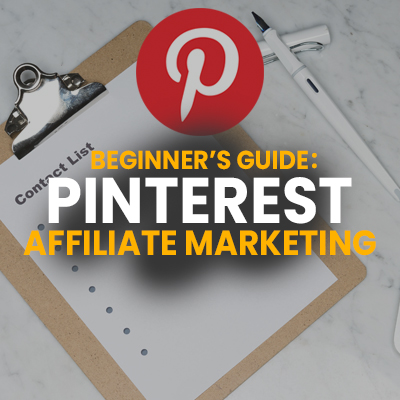 Pinterest affiliate marketing is an interesting topic because it is an ever-changing environment. What worked in the past, may not work today.
There are many people sharing various strategies on blogs and YouTube trying to game the system, but what's effective at that time will probably get your account shut down.
In this practical guide, we will be sharing with you the methods that work today, so that you'll start making money without getting your account flagged, suspended or shut down.
What is Pinterest Affiliate Marketing?
In simple terms you are posting attractive pins (images) on Pinterest that links to your product promotional content. When someone buys a product through the affiliate links on your content, you make a commission.
Read this to get a deeper understanding of Affiliate Marketing. But let me give you a simple example to expand on the above.
Let's take barbequing. Look at it in the perspective of:
a potential customer (Person A); and
that of an affiliate marketer (you).
If Person A is interested in barbequing, he/she will probably search for the term "barbeque recipes" on Pinterest to get some ideas.
Pinterest will then show Person A all kinds of pins related to barbeque recipes.

Person A then browses through the results and might save or repin (share) some pins that he/she finds useful and helpful.
And although Person A might not be planning to buy anything, Pinterest will understand that Person A is interested in barbequing.
Pinterest will start showing various barbeque related pins (not just recipes) on Person A's home feed.
On the flip side, say you're an affiliate marketer who wants to promote products in the barbeque niche, e.g., barbeque grills or BBQ sauces. 
What you need to do is create a lot of helpful pins about barbecuing (like barbeque recipes).
Your goal would be for your pins to show on the home feed of Person A and other BBQ enthusiasts on Pinterest.
To accomplish that, you need to have a lot of users saving or repinning your pins. That way, Pinterest will know that your pins are highly relevant to the term "barbeque." 
So what does this have to do with owning a website?
Well, there are three key elements to succeed with affiliate marketing on Pinterest – Targeted Traffic, Trust, and Relevant Affiliate Products.
If you are thinking about affiliate marketing on Pinterest without a blog, I'm sorry to say that those methods of posting links on comments, etc., will get your account banned (See Pinterest Community Guidelines).
You need a website to be able to do Pinterest Affiliate Marketing.
Step-by-step guide: Using Pinterest for Affiliate Marketing
Targeted Traffic
Targeted traffic refers to a particular group of people (audience or niche) on Pinterest that needs or wants your product. Some Pinterest users will want to buy health supplements, home decors, online courses, and some might need barbeque products. 
Using the same example above (barbequing), your target traffic on Pinterest would be the barbeque enthusiasts, and you need to create pins explicitly created for them.
Trust
The next thing you need to do would be to build a relationship and establish trust between your target traffic. People on the Internet wouldn't just trust a stranger they meet online. 
And in most cases, people who will click your pin on their home feed (or on Pinterest search results) simply want to get an idea about their interest, e.g., a barbeque recipe. They might have an idea of different barbequing products, but their original intention for clicking your pin might not be to buy one yet.
Therefore, if you send them directly to a product sales page using your pins, you're not giving them the information that they are looking for, and they will leave.
Relevant Affiliate Products
So the best approach would be to send them to a page that gives them the information they need; at the same time, educate them about your products and why it can help them. 
Give them a reason to buy the product you are promoting – and that's the role your website (or blog) will be playing.
When people click your pins, they arrive on your website, and they see that you've done a lot of homework to help them out, like recipes, reviews on barbequing grills, best barbeque sauces/rubs, etc.…
They will perceive you as an authority on this topic, and you will earn their trust and confidence. 
And when you recommend a product to them that is relevant to their interests, a barbeque grill for example, there's a good chance that they will click your affiliate link and buy your product. 
That's basically how Pinterest affiliate marketing work.
Now that we've gotten our fundamentals right, let us talk about the steps to build a Pinterest affiliate marketing business.
Step 1: Pick a niche
According to Statista, out of more than 300 million Pinterest users, almost 90% (83% in the US) are women.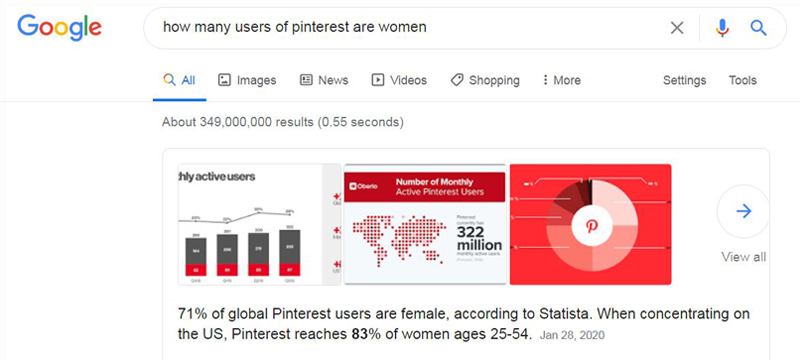 With this demographic, here is the list of best Pinterest affiliate marketing niches:
Beauty niche
Health & wellness
Fashion
Home Decor
DIY Crafts
Relationship
Investing
Dating
Gardening
Sewing
Travel
Photography
Yoga
Gadgets
Barbequing
Woodworking
Make money from home or MMO (make money online)
Of course you can try to promote affiliate products on less popular niches such as extreme sports, fishing or camping. But, it is not as effective, given the demographic.
Step 2: Start a blog
After you've chosen a niche that you want to work with on Pinterest, you then need to create a blog.
But here's the deal. You will create a blog for the sole purpose of providing value to your target traffic on Pinterest, not to rank on search engines. 
This is a little different from starting an affiliate website that you want to rank on Google or Bing. In this case, you simply want to start a blog to monetize Pinterest traffic.
I know starting a blog may sound daunting and tedious, but the truth is, this is the best way for Pinterest affiliate marketing. Furthermore, you can easily create a blog within minutes using a2 Hosting.
We have tested a2 Hosting against many different competitors (such as Bluehost, SiteGround, Hostinger, etc) and a2 Hosting turns out to be the fastest and the cheapest among all. Here's our findings if you are interested.
Let me show you how it works.
First, you need to choose a hosting plan. I recommend starting with the "Drive" plan because it provides you with free SSL and unlimited websites (in case you want to operate multiple websites in different niches).
Next, you will be asked to provide a domain name.
I recommend that you pick something related to your niche, and in case you need help, here's a detailed article on how I come up with catchy domain names for my blogs.
In gist, these are the steps I've discussed in the article:
Step 1: Coming up with a list of words related to your niche. Here are the tips:

Jot down the ideas
Use Thesaurus
Read articles related to your niche
Visit Quora
Use Reddit
Use Facebook

Step 2: Mash words up. Here are the tips:

Mash words within the list you have created in Step 1
Mash with descriptive words (Weird, Scout, Explorer, etc.)
Mash with characteristic words (Bad ass, Ambitious, Barefoot, etc.)
Mash with action words (buster, tapped out, etc.)
Mash with community words (society, club, etc.)
Use your name

Step 3: Use Domain name generation tools
Step 4: Check availability with a2 Hosting
After you've decided on a domain name, you will then need to go through the process, and pay for the hosting.
Once that's done, you just install WordPress (don't worry you just hit an "install" button and all will be done for you via an installation wizard), pick your WP themes, and that's it! 
You now have a blog you can use for Pinterest Affiliate Marketing.
But before you start creating any blog content, I suggest that you first create a logo to associate with your brand.
Step 3: Create a logo
This logo will be the brand image used across your Pinterest account and your blog. It helps site visitors differentiate you from your competitors.
If you are not a designer, don't worry! You can create a professional-looking logo using tools like:
If you still struggle to create a logo to your liking, then you can hire something to do the job through sites like:
We hope this helps.
Step 4: Create a Pinterest account for your blog
After creating a blog with A2 Hosting, the next thing to do is create a Pinterest account for your blog.
To get started, you need to go to Pinterest and create an account.
Since you will be primarily using Pinterest to promote your affiliate products, you need to use a "business" account.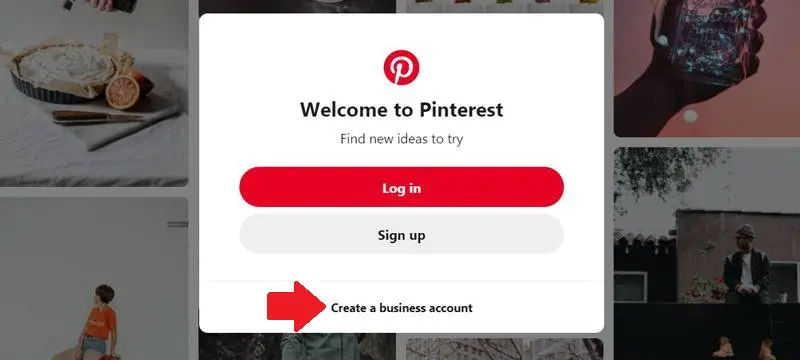 A Pinterest business account gives you access to useful features that a personal account doesn't have, e.g., Analytics or the option to run Ads.
Best of all, it is free! You just need a valid email address, provide your age, and password.
After filling the required information, you then need to provide a link to your blog, specify the country you're in, the language you want to use, and then hit "next."
You will then be asked about your brand and whether you'll be interested in running advertisements on the platform.
Choose your preferred answer, and then you can start your Pinterest affiliate marketing business.
Now that these are all out of the way, it's time to create helpful contents for your blog.
Step 5: Do Pinterest keyword research
The first step in creating helpful contents for your blog is to log in to your Pinterest account and do keyword research for your target niche.
Pinterest is designed for mobile users, and according to Pinterest, around 85% of Pinterest users are on mobile devices.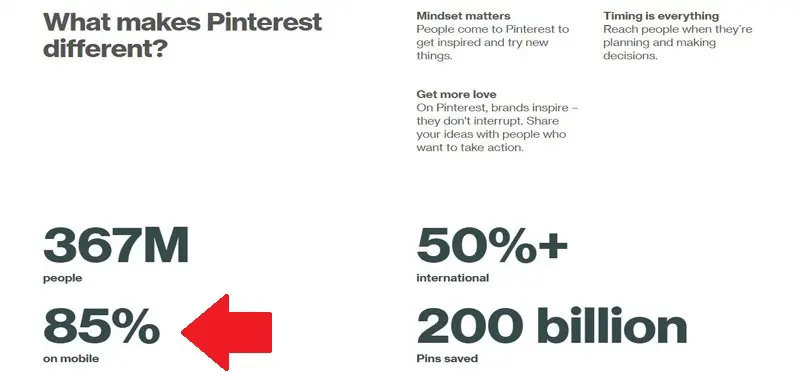 Therefore, most users don't type more than 3 keywords when searching on Pinterest. Sources say that 75% of user queries are only between 1-3 words.
Since people rarely type more than 3 phrases on their phones, you could say that long-tail keywords (precise keywords made of 4 phrases or more) are not ideal for targeting on Pinterest. 
Difference between Pinterest Users and People on Google
When people search on Google (or other search engines), they already have a specific thing in mind, whereas on Pinterest, people are looking for ideas.
That is why in the image above, it says Pinterest users view an average of 60 pins per query because they are looking for new ideas and things they might want to buy in the future.
So how do you find highly relevant keywords for your niche?
1. Get keyword ideas on Pinterest search bar – If you type a particular term on the search bar, Pinterest will auto-suggest a bunch of keywords related to your query. You can target those keywords for your content.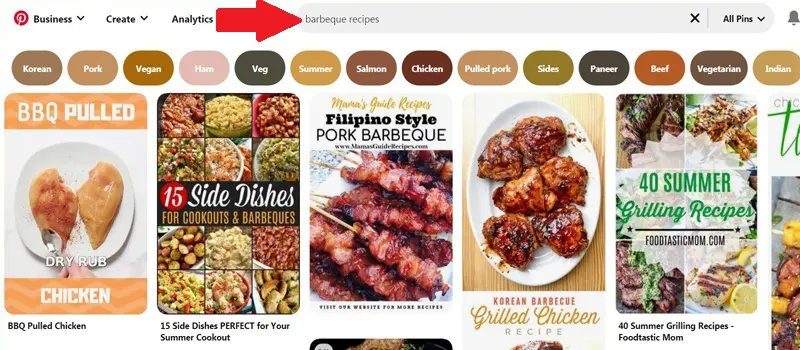 2. Get keyword ideas from the suggested coloured boxes – After you enter a query of interest on the search bar, say "barbeque recipes," Pinterest will show you different keywords that are related to your original search phrase on coloured boxes.
In the image above, the first one is "Korean," so some related keywords people are searching about barbequing could be "Korean barbeque recipes" or "vegan barbeque recipes."
3. Use the Create Ad feature –  This strategy of Pinterest keyword research is only possible if you have a business account. 
But I want to make it clear that you won't be creating an ad. You will simply get keyword ideas suggested by Pinterest through the ad campaign feature.
Go to "create ad" under the Ads section of your account.
Provide the information required on the fields; you can put whatever you like; it doesn't matter since we won't launch the ad campaign anyways.
Your goal is simply to get to the next page, scroll down until you see a section that looks like this…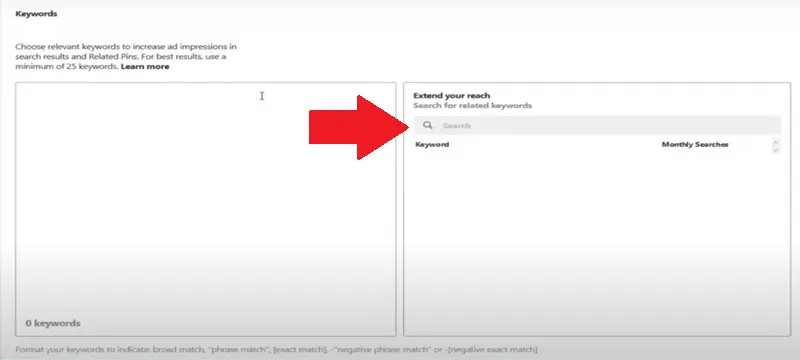 On the "extend your reach" search bar, you can input your main target keyword, say, "vegan recipes."
After you input vegan recipes, you will see a bunch of related keyword suggestions by Pinterest, including their monthly search volume.
Browse through and pick the related keywords with high search volumes.
Again, people in Pinterest are just looking for ideas, so the higher the search volume is, the more relevant the keyword is for the users in that niche.
Step 6: Write a Blog
The primary purposes of your blog are to (1) provide value and earn the trust of your target traffic from Pinterest and (2) to promote your affiliate products.
Therefore, you must create original and relevant contents so when people find your blog useful, they will save or repin your pins.
If you remember, this is precisely what we discussed in how Pinterest affiliate marketing works at the start of this post. 
If more and more people are pinning and repinning your pins, they will become what's called a "viral pin", and they will rank higher on Pinterest search results. They will also start showing on people's home feeds as recommendations.
With a viral pin, you will get more traffic on your blog, and your affiliate product will get exposed to more potential customers, giving you a higher chance of making money.
And while on the topic of making money, there are also other ways to monetize a blog using Pinterest traffic. 
For instance, aside from joining affiliate networks to promote products, you can also join ad networks like Mediavine or VigLink. (I gave an example of affiliate marketers doing this on my video at the start)
Step 7: Create a Board for your Pins
Before you start creating any pins that will link back to your blog contents, you should create a board first.
Pinterest boards are where you save, collect, and organize your pins.
Now when creating a board, make sure to name your board in a way that Pinterest can immediately tell what your board and the pins it contains is all about.
Think of boards like folders on your computer, it will help you organize the contents.
If you're planning to use your board to promote pins about affiliate marketing, then you can name it Pinterest Affiliate Marketing.
If it's about barbeque grills, then you can name it "best barbeque grills," if it's about barbeque recipes, then name your board as such. You get the point.
It would be best for SEO if you can name your board using the keywords in your niche and sub-niches, e.g., Korean Barbeque Recipes or Vegan Barbeque Recipes.
Step 8: Create highly Pinnable images
Now that you have created your boards, it's time to fill those boards with relevant pins. You can start filling your boards with popular pins from other people within your niche, or with your own.
Speaking of creating pins, there are ways to create pins that have a good chance of going viral on Pinterest.
The first thing to consider is to make vertical pins. Pinterest favours vertical (portrait) pins rather than horizontal or square ones. 
If you don't believe me, do a quick search on Pinterest about any topic, and notice that a vast majority of the top-ranking pins (if not all) are vertical.
As an example, I searched for "affiliate marketing" (since that's what we're talking about here) and here are the top results…
Characteristics of highly pinnable images on Pinterest
A study was conducted by Curalate to determine what kind of images goes viral on Pinterest. These are the findings:
Red, orange and brown images receive roughly twice as many repins than blue images
Photos of medium lightness are repinned 20x higher than images that are mostly black and 8x higher than images that are mostly white
Images with multiple dominant colours have 3.25 times more repins (on average) than images with a single dominant colour
Images that contain less than 10% background (e.g. whitespace) are repinned 2 to 4 times more than images with more than 40% background
Brand images without faces receive 23% more repins than images that have the presence of faces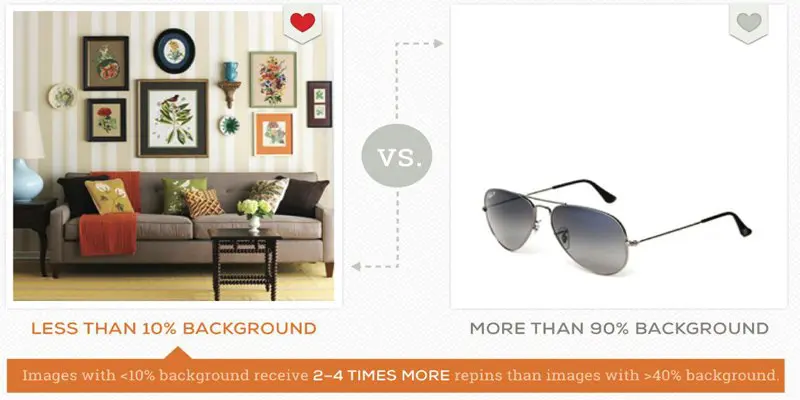 Aside from the things above, I also compiled other characteristics of viral pins according to successful Pinterest affiliate marketers…
The recommended photo length-weight ratio on Pinterest by affiliate marketers 2:3 or 1:2 (Pinterest recommends that you use a 2:3 image with 1000×1500 pixels)
Text overlays dramatically improve image click rates so be sure to give your image some context but don't give away too much that people will not bother clicking the link to your site
Avoid using script fonts as they make your image text hard to read (you may lose a user's interest if they can't immediately understand what your pin is all about)
Don't include too many texts on your pin image that you will have to resort into using small fonts
Always check how your pin looks on a mobile device, maybe your text looks fine on a computer but they might be too small to read on mobile (remember a vast majority of Pinterest user ~85% are on mobile)
And finally, the best way to make pinnable images is to spend time creating original, beautiful, Pinterest-optimized images for your pins. 
Now, you don't need to be a graphic artist (or hire one) to get a decent image for your pin. 
A useful tool I found for this purpose is Canva. If you don't have a Canva account yet, you can create a free account here.
What's good about Canva is that the app already has tons of ready to use templates for Pinterest.

It is so easy to create professional-looking logos for free!
Creating highly pinnable pins gives you a better chance of making your pins go viral on Pinterest, and viral pins can bring tons of traffic to your affiliate marketing business.
Now that we know the steps to start Pinterest Affiliate Marketing, let's talk about the strategies.
Pinterest Affiliate Marketing Strategy For Success
Now, I will share with you 11 proven ways to get more traffic and build tons of followers for Pinterest Affiliate Marketing.
1. Optimize your Pinterest Profile
Before you can get traffic from Pinterest, you first need to reach a lot of people within your niche, and you can do so by optimizing your profile for Pinterest SEO.
If you add relevant keywords on your profile title and description, you're letting Pinterest know what your account is about and who your target audience is.
Here are some examples of successful Pinterest affiliate marketers and how they optimize their profile for SEO purposes.
This one is a popular pinner for the interest "work from home",
And here's a famous Pinterest pinner for " food recipes"…
These Pinterest affiliate marketers have millions of monthly viewers and notice how they are using keywords on their profiles.
The idea behind this practice is that when people type a keyword on the search bar, for example, blogging tips, Pinterest will suggest pins, boards and even profiles that contain the exact or related keywords to the query.
So if you have a keyword related to "blogging tips" on your profile name on your description, there's a good chance that your profile will be shown as one of the top results for this interest.
And once you're one of the results, people can then click on your profile, browse through your boards, view your pins, click your link to your site or sales page and you get free traffic from Pinterest!
Furthermore, all profiles above also have an image of the owner (or a logo of their brand) and a link to their website.
When you provide this information on your profile, it also becomes easy for other people to trust you, and trust is a crucial element to make money with Pinterest, which I will discuss in a moment. 
2. Use Relevant Keywords on your Boards
Optimizing your profile is a good start to get more traffic from Pinterest.
Nonetheless, it isn't enough to beat thousands of other Internet marketers who have also done the same.
You need to give Pinterest more nudge and convince its algorithm that you are highly relevant in your niche by optimizing your Board names.
Using the same example above, if your target audience are people looking for blogging tips, you need to use blogging related keywords as your Board names.
For example, this user named her Boards "Blogging tips" (the exact keyword), "How to start a blog," and "Grow your blog."
3. Use Several Keywords in Your Pin Descriptions
People on Pinterest are looking for ideas rather than something specific.
Millions of Pinterest users spend their time on the platform hoping to find new ideas about food recipes, what kind of gift to buy, home decors, wedding motifs, or about how to make money online.
With this kind of user behaviour, you can make your pins rank high on queries by including several keywords on each of your pin descriptions.
But let us be clear, we are not talking about keyword stuffing here. What I meant is including 2-3 related keywords for your niche on each pin description. 
For example, people who are interested in blogging may search for any of its related keywords like how to start a blog, make money blogging, or blogging tips.
And if your pins contain the keywords "make money blogging" and "how to start a blog," there's a good chance that it will start showing up in the home feed of people who are looking for ideas about blogging.
Now, keyword stuffing, while isn't frowned upon by the Pinterest algorithm at the moment, but it could very well be a thing in the past, and users who practice it might get penalized later on like what happened to Google users in the past.
So I would advise that if you want to have a good long-lasting relationship with Pinterest and continue to do Pinterest Affiliate Marketing for a long time, it's best to avoid keyword stuffing.
4. Utilize Hashtags
As we just discussed, the Pinterest search results for a query is not limited to the pins that contain the exact keyword phrase alone.
And while most users are happy about this because they are looking for ideas, there are a few users that get annoyed by pin recommendations that have very little relevance to their query.
Enter Pinterest hashtags.
Pinterest users can use hashtags to find specific pins about a particular topic when typing common keywords doesn't yield relevant results.
As an example, "side hustles" is a popular interest in Pinterest.
People from all walks of life like teachers, engineers, nurses, college students or people with disabilities are looking for side hustles ideas on the platform.
But let's face it, not all side hustles fit all.
So if you're a teacher looking for side hustle ideas and you type "side hustles" on Pinterest, you will get results very vague and random like this…
But if you type #jobsforteachers on the search bar, you'll get something like this…
Notice how most of the top results are actually pins that are about side hustles and part-time jobs for teachers.
Of course, this is just an example. If you type "side hustles for teachers" on Pinterest you might also get similar results.
But what I'm trying to emphasize here is that with hashtags, you make it easy for some people to find exactly the specific pins that they're looking for.
And if it happens that your pin contains the hashtag they are looking for, they'll find your pins and you'll get traffic.
5. Create Captivating Images for your Pins
Pinterest itself is a visual search engine, and pins are simply images with links to your website, sales page or offers.
And when people search for something on Pinterest, what makes your pin stand out among others in the search result is the image you use.
Ergo, if you want to get a lot of traffic from Pinterest, you have no choice but to create images that will capture the attention and pique the interest of your target audience.
Think of it the same way as to how good headlines can make people click your article on Google and consume your content. (Discover the 7 Rules + 40 Magnetic Headline Formulas)
Because even if your pins are ranking high on search results, you might not get a lot of traffic from Pinterest if you can't get people to click your pin because your images aren't interesting enough.
There are two ways to address this issue:
If you have a budget, you can hire a professional graphic artist to create high-quality images for you.
If you don't have a budget to hire a graphic artist, you can create beautiful pin-worthy images yourself (even without the skills of a graphic artist) with the help of Canva. 
What's good about Canva is that it already has tons of ready-to-use templates for Pinterest.
6. Publish Your Pin at the Right Time
When you pin something on Pinterest, your goal should be to get as many of your target audience see your pin. 
The more people can see your pins, the more likely that you'll get repins, comments, followers and traffic to your site.
One thing you can do to get as many eyeballs on your pin as possible is to pin during peak hours. 
Depending on which demographic you are targeting, whether your primary target audience is people from the US, UK, or Asia…
See to it that you pin during peak hours, usually around lunchtime (11 am – 1 pm) and after office hours (6 pm-10 pm).
You can also pin in the morning since some users are checking their Pinterest before they go about their day.
If you can't log in to your Pinterest account and you don't have the time to pin during peak hours throughout the day, you can use scheduling tools like TailWind or HootSuite to help you out.
7. Create Multiple Pins for each of your Content
Like Google, Pinterest favours users that produce new contents regularly. There is, however, one significant difference.
Unlike Google, a new image you pin on Pinterest, even if it redirects to the same content is not considered as a duplicate content.
Why? Because Pinterest is a visual search engine. 
Therefore, a new image you pin, even if it links to an old blog post you already shared on Pinterest before, it will still be considered as new content by the platform.
Creating different pins for each of your content is an excellent way to avoid getting burn out. Trying to create brand new article every day would. 
Creating different pins is also a good way to get maximum exposure for each of your content.
Successful Pinterest marketers suggest that you create 3 to 5 different pins for each of your contents, may it be a blog post, a product, offer, sales page, etc.
8. Write Good Contents for Pinterest
When people click your pin and decide to visit your blog, you must make sure that they get valuable information from your contents.
This will help you establish as an authority in your niche when you're consistently providing valuable information to your target audience.
Now, I want to emphasize that this is a little different when starting a blog based on your passion and interest where your goal is ranking on search engines.
The blog post you create should be tailored for your Pinterest traffic and must be able to provide them the information highly related to their interest.
One way you can make sure that your blog post will be consumed by your Pinterest traffic is to do a keyword research on Pinterest itself to find out what the users are looking for.
Remember what we have discussed above on Pinterest Affiliate Marketing? You share affiliate links only if it is relevant to the content.
9. Comment on Popular Pins
Having tough competition isn't always bad. 
You can take advantage of your competitors' top-performing pins to get more traffic and gain new followers from Pinterest too!
You can start by searching for relevant keywords on your niche.
I searched for Internet marketing, and these are the results…
I clicked on the #1 result, and I see that it has 43 comments.
So what I did is leave a comment, and I shared my experience of how I was able to relate to the pin, in this case, how I was able to quit my full-time job with blogging.
This makes the pin owner happy that I was able to relate to her pin and she might check out and follow my profile too.
At the same time, the other people who will view this pin (and there will be a lot since this is #1) might check out my profile.
Then if they like my boards and my pins, they will visit my site, and I will get traffic. I may even gain new followers.
You can do the same thing. But make sure to leave genuine and meaningful comments.
10. Join Group Boards
There have been varying opinions about whether or not Pinterest marketers should include joining group boards for their main traffic source strategy.
Group boards have always been one of the best ways to get traffic from Pinterest in the past.
However, everything changed in 2018 when Pinterest released an algorithm update that minimizes the reach and distribution rate of pins from group boards.
Pinterest explained that the reason for the update is because the original purpose of group boards is to collaborate ideas between users and not to share audiences and drive traffic.
Nonetheless, if you're new on Pinterest and you don't have a lot of followers yet, joining group boards is still a good way to get some traffic to your pins and put your brand out there.
And finally, the last tip I can give you to get more traffic and followers from Pinterest is…
11. Consistency
The best Pinterest Affiliate marketing method is to pin 5 – 10 different pins a day spread throughout the day, this is recommended by experts as well.
Like we discussed above, Pinterest favors users who pin consistently and create new contents on the platform. 
If Pinterest notices that you pin consistently, it will start showing your pins on other people's home feed and search results for your niche…
Granted that you apply the proper practices when pinning on Pinterest, e.g. using relevant keywords, using high-quality images, etc.
Pinterest is a long term game, and the only way to win in a long term game is to keep going.
Don't give up, keep learning, keep implementing your newfound skills and eventually, you'll get there.
To Sum It Up
Pinterest Affiliate Marketing could be a potential source of a recurring passive income online, if you know what to do.
In case you already have a blog, but you don't know what to do on Pinterest, you can follow the guide I've provided above.
Or if you want a structural way to learn Pinterest Affiliate Marketing effectively, then check this out.
Anyways, thank you for taking the time to read this guide to affiliate marketing on Pinterest.
If you have any questions, thoughts or suggestions, feel free to leave them below in the comment section.
All the best and good luck out there!