5 Best Ways To Get Free Stuff To Review On YouTube
Want to have consistent content for your YouTube Reviews channel without buying new stuff all the time? Then this is for you.
In this article, we will share the 5 best tips on how to get free stuff to review on YouTube, even if you are starting from zero.
And while you're here, you might want to check out the ultimate beginner's guide on how to be successful on YouTube.
Now, let's take a look at how you can get free products to start your YouTube product reviews channel.
Best Ways to Get Free Products to Review on YouTube
1. Get freebies from various online sites
Believe it or not, there are tons of companies that give free stuff online.
These freebies include beauty, cleaning, pet or baby care products, food, beverages, and other free product samples. You can even find home appliance companies that offer free product testing at home!
These freebies are often given away by companies looking to promote their products and hoping to get real-life feedback from actual customers.
Where to get free stuff online?
Below are some legit sites where you can get free stuff to review on your YouTube channel.
| Sites | Free Stuff You Can Get |
| --- | --- |
| Daily Goodie Box | Snacks and household products |
| PINCHme | Beauty products, snacks, condiments, baby, pet, personal care, cleaning products, Hallmark cards, and more |
| Try Products | Vitamins, cleaning products, and bathroom items |
| Just Free Stuff | Beauty products, baby and pet samples, games, eBooks, clothes, and more |
| Free Samples.org | Food, beverages, cleaning products, vitamin supplements, and pet products |
| Ibotta | Various items from Target, Walmart, Safeway, Kroger, CVS, and over 40 popular retailers |
By visiting the sites above, you can find nearly unlimited access to free stuff online for your YouTube videos.
You can also find more products by typing "how to get free stuff online" or "where to get free sample products online."
2. Get free stuff from Amazon
Another great way you can get free stuff to review on your YouTube channel is from Amazon.
Here's how:
Amazon Vine
Do you often leave honest product reviews on Amazon? Then keep reviewing and look out for an invite from Amazon Vine.
Amazon Vine Voices Program is an invitation-only program that reaches out to insightful Amazon reviewers and provides them with a unique opportunity to get freebies.
As a Vine Voices product reviewer, you may request products from thousands of Amazon sellers, which will be delivered to your doorsteps at no cost. 
You can then use the products and provide honest reviews for them.
And you don't have to worry about not having enough free Amazon products to review, as thousands of products from all categories are added daily, ensuring that you will always have new products to try.
Join Amazon Facebook focus groups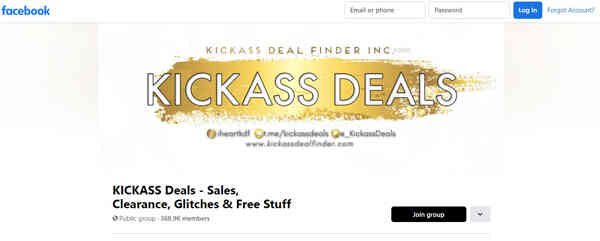 Did you know that several active Facebook groups consistently post freebies and cheap products on Amazon? 
Check them out, and you might be able to get free stuff to review on YouTube.
Visit third-party Amazon review sites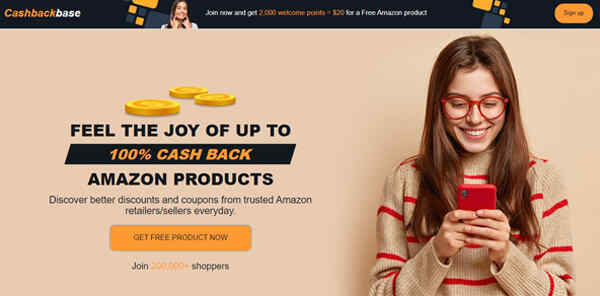 Besides Amazon Vine and Facebook groups, there are also third-party websites that help consumers find free Amazon products.
Typically, an Amazon review site will send you free products in exchange for writing Amazon reviews. Here are some popular options:
3. Check out product reviews from other YouTube channels
In this age, when starting a YouTube channel to make money online is becoming a norm, you will always have competitors regardless of your niche.
Whether you're starting a faceless YouTube channel or doing unbiased reviews in front of a camera, there will always be other YouTubers doing the same thing as you.
The good news is that you can use your competitors to learn how to get free stuff to review on your channel. 
It's very easy to do too!
You simply need to visit other YouTube channels in a similar niche and the same size as yours.
Browse through their videos and see what product review videos they have done. 
This will give you a general idea of which companies in your niche are open to working with new YouTubers and might provide you with free products to review on your channel.
You might also discover sponsored videos, and you can contact those businesses as well.
4. Review products that you already have
What could be an easy way to create genuine product reviews on YouTube than to start with the products you've already been using for a long time?
However, make sure to stick with products that are related to your channel's niche. 
If your YouTube channel reviews beauty and care products, then start with your favorite shampoo, body wash, makeup, or lotion that you're using.
If your channel is about gadgets, start with your camera, own smartphone, laptop, or gadget accessories and share with your audience why you choose to buy them over the others.
The misconception is that you have to do an unboxing of the product before reviewing it, but the truth is, your review will carry more weight if you have shown a used-up product. Make sense, right? So, don't get carried away by the "stigma" imposed by other YouTubers.
So what are you waiting for? Take a look around, see if there is anything you own that you can make a YouTube review, and get to it.
5. Contact individual companies and brands
And the most common idea other people share on how to get free items to review on YouTube is to search for companies that are already giving products to YouTubers.
You can personally contact these companies via email and apply to become a product tester, or a brand ambassador, or request free sample products you can use on your reviews.
It doesn't matter if they are negative or positive reviews, but as long as your channel is growing, companies will be the ones reaching out to you. But well…
Which companies should you contact for free products?
Here's the deal. 
You'll most likely have trouble getting a reply from established companies like Adidas, Sony, or Microsoft if you're not a mega-influencer yet.
But don't fret, as every day, there are new companies making items or accessories for products that already exist.
For instance, there's always a new company or startup making new software, new accessories for cameras or phones, new innovative fishing equipment, new makeup kit, etc.
These are the kind of companies you should focus on reaching out to. Why?
Newer companies and startups are hungry for exposure and are always looking for opportunities in addition to their marketing campaigns, website, and social media to advertise their products.
And when you already have a lot of subscribers, you can then try to contact huge companies and ask if they are interested in giving you free products to review on your channel.
Pro tips when doing outreach emails to companies
As a new YouTuber, there are things you can do to increase your odds of getting free stuff when reaching out to different companies.
First, ensure you have already published a few helpful reviews on your channel to give companies a reference for what they can expect if they work with you.
Think about it.
If you are a company and someone claims to be a YouTuber and asks for a free product to review, yet you can't find any videos on their YouTube channel, would you be comfortable giving away your product?
No, right? Because you don't know what to expect from this so-called "YouTuber," you would have doubts about whether they will genuinely do a product review or simply want to take advantage of your kindness.
Next, make sure to write a compelling email and make sure to mention how the company will benefit from giving you free stuff.
For instance, you could say things like:
"Hey, I have been using your products for a long time, and I love them. Do you have new products I can test and share with the people on my channel?"
"Hello, I love to promote products that add value to my audience and your company products are especially amazing that I want to feature them in my next review."
See how these statements clearly show how a company can benefit from you, and you don't sound like someone who just wants to get free stuff from them.
Here's an email template for you:
Hi [Product Owner],

I've reviewed many [niche] products, and have hardly seen any products that genuinely care for their audience. – Making the connection, letting them know how you feel about their products as a consumer. Business owners love to see genuine feedback (of course this shouldn't be a lie)

So much so that I'd feature them in my future review videos, regardless if you sponsor it or not. I own a [Niche] YouTube channel with [#] of subscribers, and my audience will definitely find high value in your products, and you will definitely find high-quality customers in my audience because they know I recommend only the best. – Let them know your intention, and show them the benefit. Show them you mean what you said about believing in their products.

Without beating around the bush, I was hoping you would sponsor a couple of products for my review, and as I've said, I would buy them even if you don't. I'm just a little excited when I come across your products, so I hope I could get my hands on your products sooner than later. – Show that you are sincere

I truly believe this will be a beneficial relationship. If you are interested, I'd love to speak with you about the details.

Hope to hear from you soon!

Best regards,

[Your Name]
After sending an email, do a follow-up on social media.
Most companies and businesses today are on Twitter, Facebook, and other social media platforms.
Inform them that you send them an email about a possible collaboration on a marketing project and wait for a reply.
How to keep getting free products for your YouTube channel?
So, let's assume that you have successfully got a free product to review on YouTube.
Once you've completed the product review, give the company a heads up and provide them a link to your video, so they will know that you have kept your word.
Also, take this opportunity to ask them if they would like to work with you again in the future.
If they say yes, you'll most likely get more free stuff to review on your YouTube channel!
Best ways to contact companies to get free products
The best way to contact companies is to visit their website and scroll down to their Contact Page.
You can also search the company's LinkedIn page or social media accounts to connect with them.
The Bottom Line
Even as a beginner with literally zero subscribers, there are many ways you can get free stuff to review on YouTube.
You can try to get free stuff from various freebies sites online, get sample products from Amazon, or ask for free products from multiple companies!
All you have to do is return the favor by providing your unbiased and honest opinion on the product.
And if you do a good job, maybe you'll continue to be eligible to get free products to review in the future!
Other useful resources: